Overview of BoomTownROI
BoomTown is a CRM (customer relationship management) software & lead generation system available to real estate teams & agents. BoomTown offers an IDX Website & Agent Subdomain(s) and several website themes to choose from. They have a consumer facing App called HomeSearchNow which makes searching convenient & easy for your leads to shop on mobile devices. They also have an agent facing CRM app called BoomTownNOW so productivity is around the clock and on the go.
BoomTown is located in Charleston, SC and has been a major player in the lead generation game since 2006 when they got their start. Grier Allen, Founder, often shares how he leveraged the equity in his own home to start the company after seeing a need for technology in the industry. Fun Fact: Grier's father was in real estate and his brother owns a brokerage in Charleston, SC called Cassina Group.
The culture at BoomTown is just one reason the company stands out from their competition. BoomTown Unite is the conference that is held every year to bring all the BoomTown users together & share best practices & industry trends. Many people speak of this as a 'family reunion' and is the best real estate conference they attend since the information given is so raw and tactical.
Out of the top 260 real estate teams in America, 54 of them use BoomTown. Here is the breakdown of the different real estate CRMs being used by the top teams.
Request more information about BoomTown now.
Highlighted Features
Lead Follow Up & Nurture System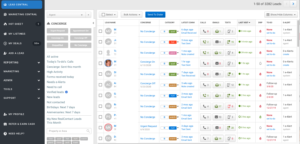 BoomTown is a system dedicated to nurturing and following up with leads. BoomTown's lead central is the cleanest real estate CRM interface on the market making it simple for agents to understand. Time is money and having a functional & efficient system to lead nurture can be the difference between following up and not following up. This can also be the difference between converting at 1% vs converting at 5%. Agents who have left teams that use BoomTown have said to me that following up with leads at the same capacity is nearly impossible, and it takes hours longer to do the same work making one not want to follow up at all.
The platform includes automated email, texts and smartdrips to help automatically nurture leads. There is an opportunity wall to help an agent see the most active leads based on behaviors. Retargeting is also an option if you run PPC ads. Following up on the go is made simple with the BoomTownNOW App, and agents can now share a home search app called HomeSearchNOW.
For those that want to hand over the lead nurturing piece, BoomTown recently rolled out 'Success Assurance' which is an ISA service that helps follow up with the leads within the BoomTown system. I personally have several clients on this right now and have seen tremendous results in a few short months.
Team Management & Accountability

One of the biggest reason's I believe BoomTown is the best CRM for real estate teams and brokerage models providing leads is because it provides transparency on productivity with the leads you put into the system. The bottom line is that if you are going to spend money on leads for your real estate organization, you should have a system to convert those leads. Accountability is part of that system and the reporting dashboard in BoomTown provides metrics unlike any other CRM on the market.
"What you can measure, you can improve."
BoomTown makes it easy to see calls & contacts made, speed to lead times, & calculate lead conversion metrics just to name a few.
Integrations
Over the years BoomTown has added many essential integrations.
Mojo Dialer
Vulcan7
BombBomb
Dotloop
Sisu
Zapier
To see the full list of integrations, click here.
Consumer Experience & Website Design
Although you can not customize much of BoomTown's websites, they do spend a lot of resources on the customer experience. The design is simple and intuitive with several call-to-actions to ensure the consumer knows how to reach an agent when needed. Many leads over the years have expressed to me & other agents I work with how much they LOVE shopping on the BoomTown site. When explained correctly, often times you can divert a lead away from sites like Zillow or Realtor.com. BoomTown sites update every 15 minutes or so from the MLS so the consumer doesn't have to worry about missing out on any homes.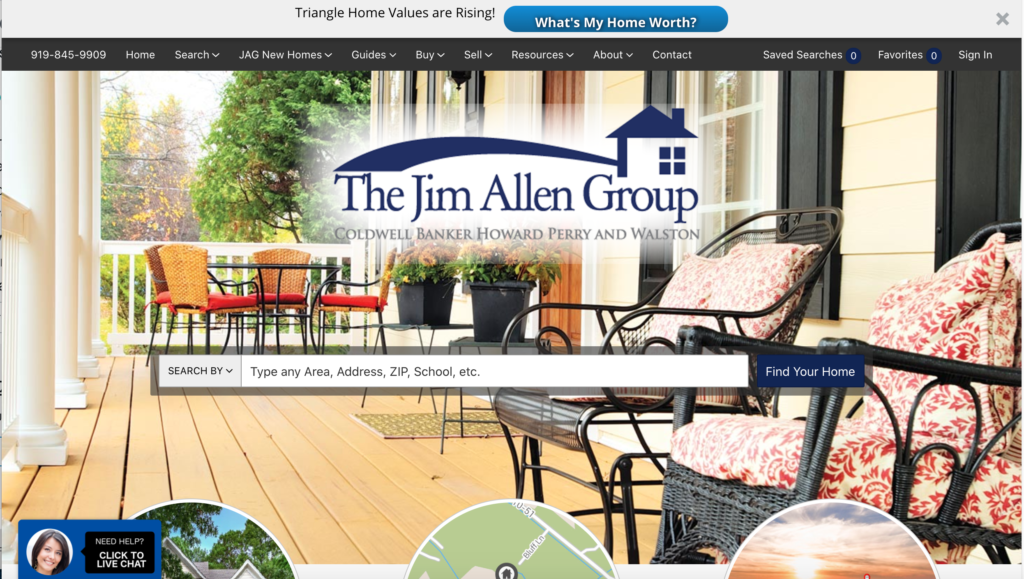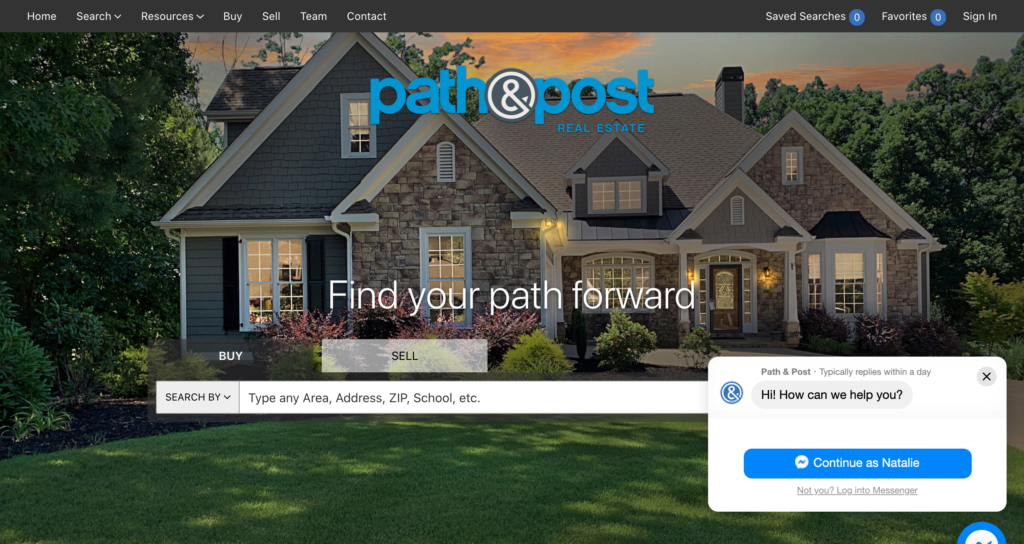 Support
One factor that is overlooked & can't be monetize very well is the support from a company to successfully use the product. BoomTown has weekly live training classes to help admin & agents onboard, an extensive training manual & an in house support team that typically turns around requests in less than 24 hours. What good is a real estate lead generation system without knowing how to use it? Their support team and onboarding is the best out there. Veronica Figueroa, who sold over 100 homes in the month of May 2020 alone, explains this very candidly in the video below.
Another resource that many BoomTown users take advantage of is the BoomTown Peer Coaching program. I happen to be a Peer Coach myself and work closely with agents and team leads to ensure agents understand the laws of the pipeline, system knowledge, & help hold agents accountable so team leads can get their time back. Others hire a BoomTown Peer Coach to consult them on how to integrate BoomTown into their culture and build their other systems around BoomTown. Why try to create the wheel when someone has already done it successfully before? There is no long term contract with Peer Coaching and isn't a one size fits all model.
Contact me if you are looking for BoomTown Peer Coaching or have any questions regarding BoomTown.
Pricing*
Here is a simple breakdown of platform features. Pricing for the CRM ranges from $1000 to $1750 per month. There is a setup fee. There is a 12 month contract. If you are interested in having BoomTown's marketing team generate leads for you, minimum lead spend on PPC leads is $250 per month. This may vary depending on your location.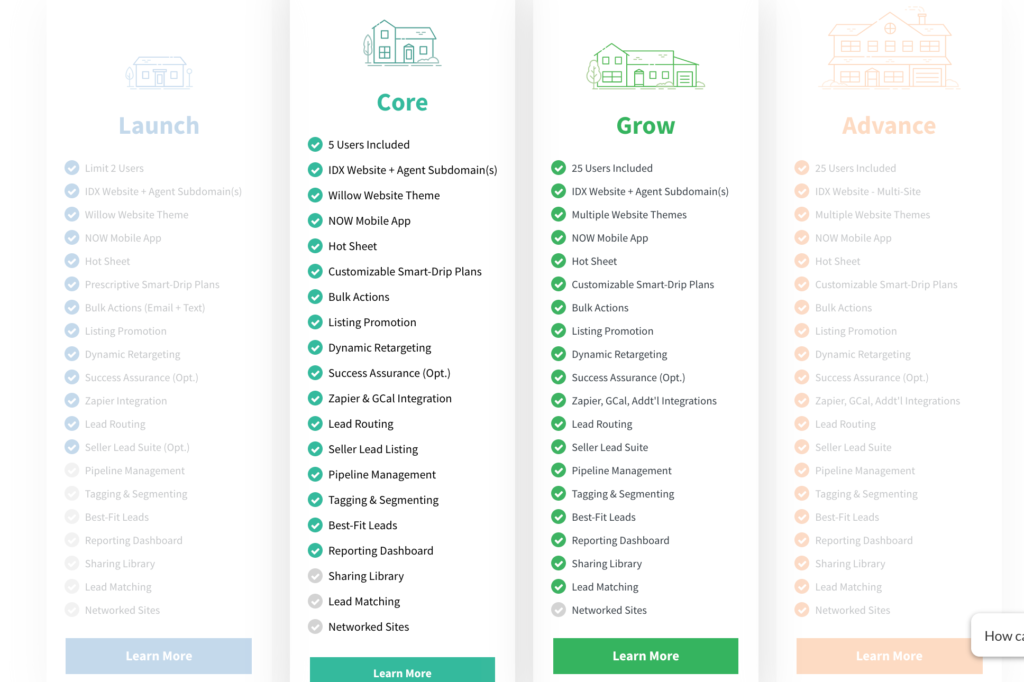 *Contact BoomTown directly for accurate & current pricing for your own specific needs. The pricing I provide is a general range as of the day this blog post was written. Be sure to contact the vendor directly for pricing, discounts, or promotions.