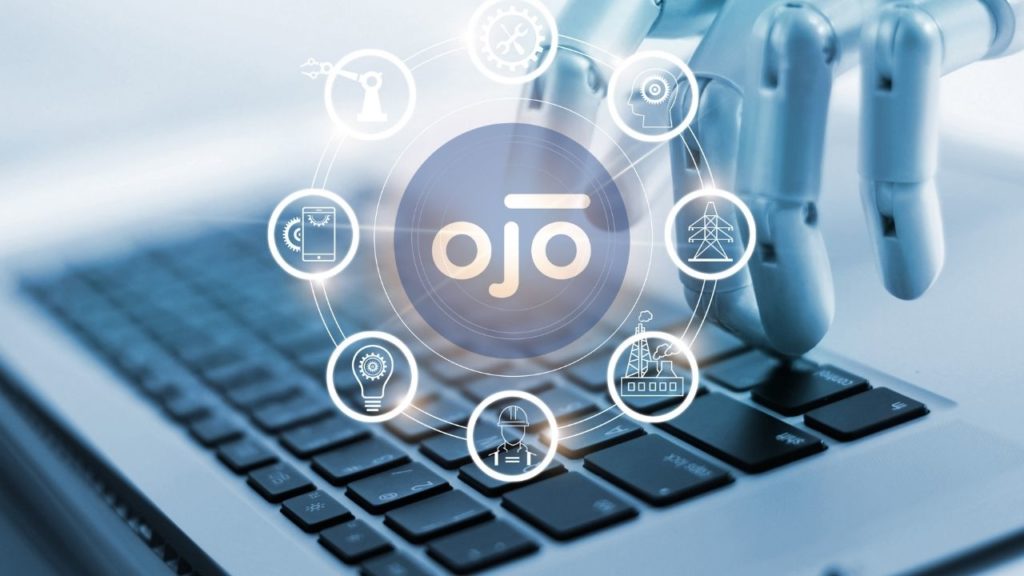 As a real estate agent or REALTOR®, generating leads can be one of the more daunting and time-consuming parts of your job. Ojo allows you to get to fun part of helping people buy & sell real estate. Let's take a closer look at and review Ojo real estate leads.
What if you could harness the full power of technology and use artificial intelligence to keep your real estate sales funnel flowing?
Now, there's an AI available to pre-qualify leads through user data and intent while the chatbot nurtures them with warm, continuously evolving conversational tones. Meet OJO.
The History of OJO
There are a ton of real estate lead generation companies, but OJO has set itself above the competition with patented software and a proprietary algorithm that matches top-notch agents with buyers and sellers who are ready to move.
In 2016, OJO Labs was founded by David Rubin and John Berkowitz, who made a strategic series of business investments, including the 2018 patent for humans-in-the-loop training and natural language processing.
OJO Labs is headquartered in the South Congress District of Austin, Texas, but also has a presence in Chicago, Minneapolis, and California, as well as Vieux Fort, St. Lucia.
In 2019, the company acquired a real estate software platform called RealSavvy, and Movoto, a listing platform that transforms the homebuying journey.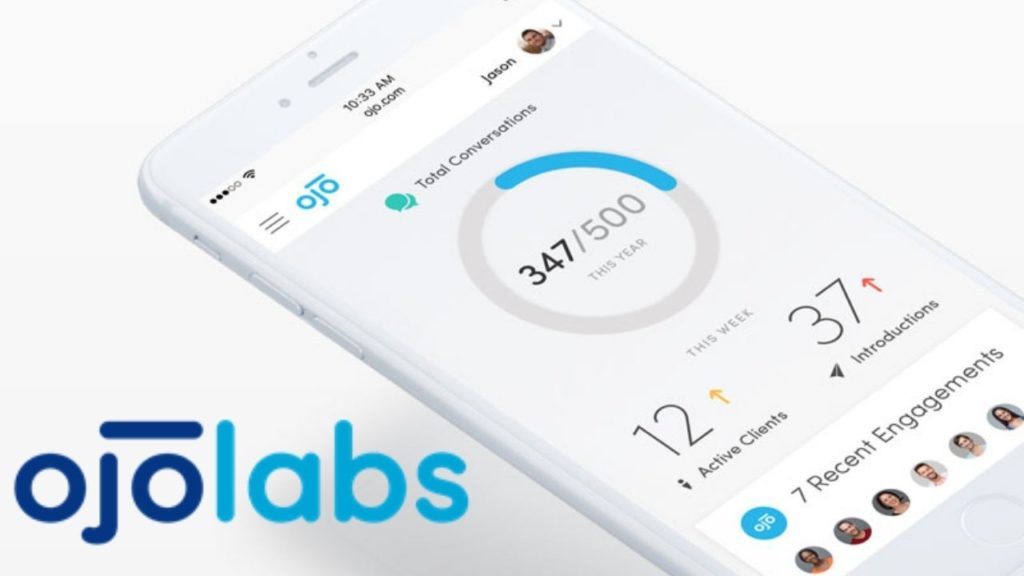 In 2020, they acquired Digs, a personal finance platform.
The company continues to expand, including the launch of OJO.ca, a personalized home search resource for homebuyers in Canada.
OJO prides itself on combining the best talent in customer success, data science, engineering, product, user experience, and marketing so that everyone on the road to homeownership has access to experts at their fingertips.
OJO also generates home seller leads by offering an array of tools for sellers to monitor their assets so they know exactly when to list for the highest gains.
The company combines human intelligence and machine learning to deliver a personalized experience, keeping users engaged with custom insights and tailored recommendations.
Here's How OJO Works in a Nutshell
Homebuyers search Movoto, OJO's property search website that provides personalized recommendations and featured listings tailored to their needs and preferences.
The buyer communicates with OJO, the advanced AI that helps them customize their home search experience, all the way down to identifying the color of kitchen cabinets.
OJO also offers a product called Digs, a personal finance tool that helps homeowners discover savings, monitor equity, and determine the best time to sell.
Combining these three resources, OJO generates a consistent stream of primed buyers and sellers.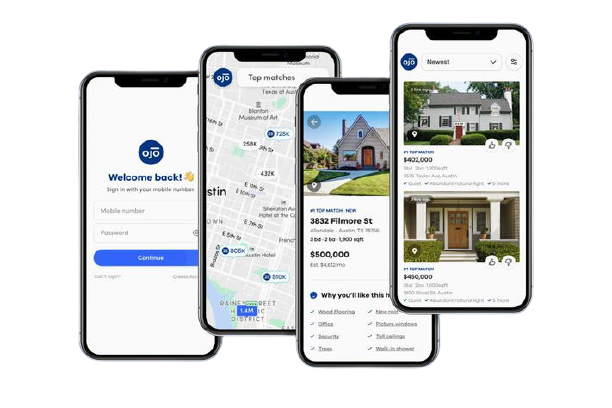 When the buyer or seller is ready, a representative reaches out to them by phone, and then they're matched with a participating REALTOR®, who pays a referral fee at closing in exchange for the lead. There's no up-front fee for agents to join the network.
The OJO concierge service facilitates a live transfer, giving the agents all the necessary background information on the buyer. This information makes it easier for the agent to fulfill the person's real estate needs. The concierge service also stays in constant communication with the lead and the agent to ensure customer satisfaction.
The caveat is that the lead is sent to multiple real estate agents simultaneously, up to five, and the first agent to reply wins the deal.
How to Succeed in OJO's Referral Network
OJO does not offer any products or services offered by real estate agents, REALTORS®, or brokers. Instead, it works as a third party to introduce buyers and sellers to top-performing agents in the network in exchange for a referral fee. But you have to stay sharp in the game to succeed.
First, you have to be responsive. In fact, you'll need to be lightning-fast to beat out the other agents who are competing for the same lead. The more responsive you are, and the more frequently you communicate with your leads and the concierge team, the more introductions you'll be offered.
Next, you have to be effective. You'll close some leads quickly, while others may take a bit more hand-holding along the way. It's important that you treat each person equally, giving them the same high-quality service and attention to detail—your conversion rate matters.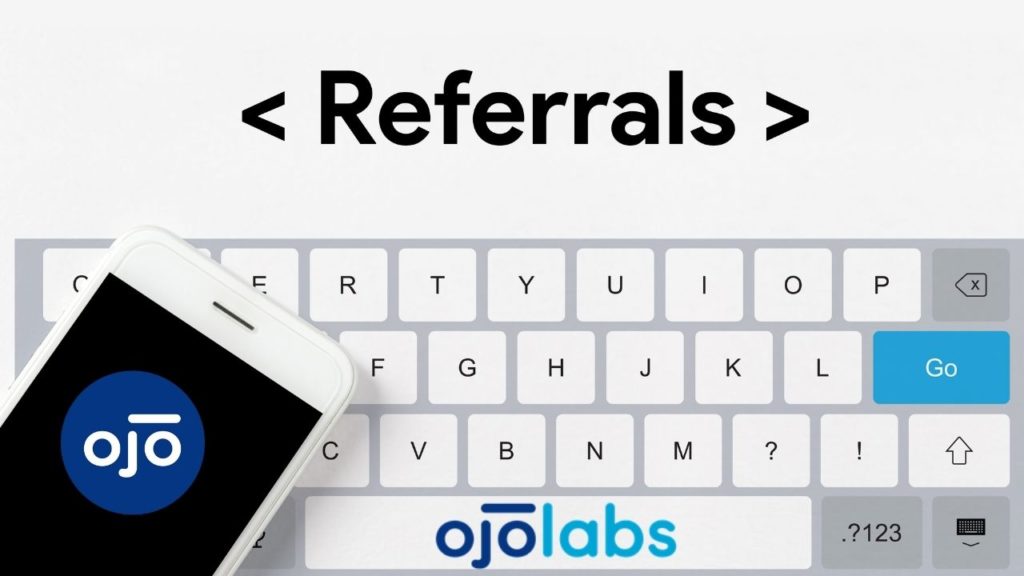 Third, your clients have to be satisfied. Agents who get higher ratings and better reviews get more leads. Agents in the network continuously strive to deliver the best possible customer service.
OJO monitors CSAT scores and close rates closely so that buyers and sellers have extraordinarily positive experiences.
In addition, you've got to have a minimum of three year's worth of experience and at least 25 transactions within the last year.
As an agent, you can apply to become a part of the OJO referral network in less than 10 minutes. Acceptance is based on availability in the areas that you service & at least 25 transactions in the last 12 months + 3 years experience. Once your application has been reviewed, an OJO representative will contact you to begin the onboarding process.
OJO is also a great resource for brokers, provided they select members of their team that they know will excel.
Conclusion
There are a lot of businesses that will sell you leads, including the bogus ones that sign up as Fred Flinstone or Santa Claus. The leads you get from some sources fall flat or fizzle out quickly because the buyers haven't been vetted.
With OJO, buyers have the opportunity to engage with smart technology via an artificially intelligent chatbot that customizes the experience of searching for the perfect house.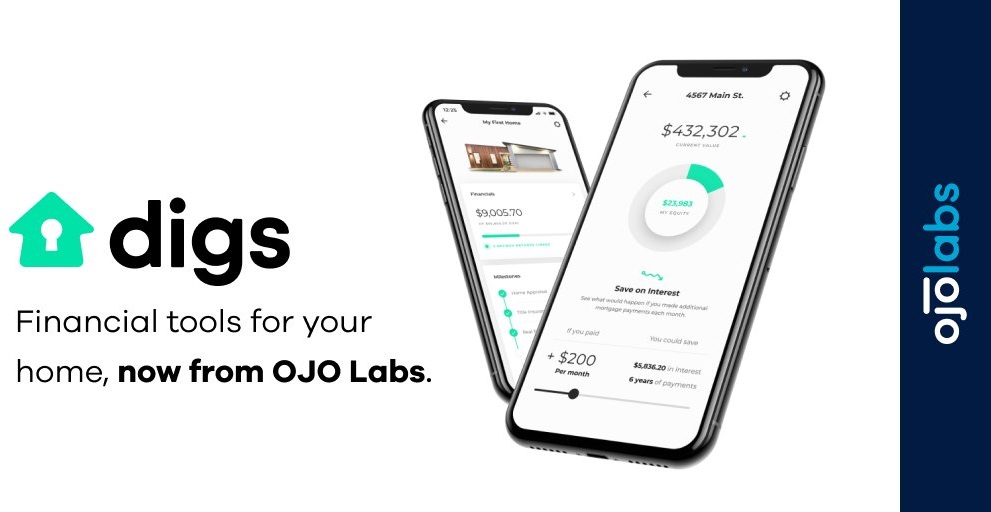 The chatbot engages in natural, warm, ever-evolving conversation that nurtures the lead from cold to warm. When the lead is ready, a representative calls them to make a live introduction between them and the agent. From there, a concierge service steps in to oversee the transaction. When it's all said and done, you pay a referral fee of 35% to OJO.
There are also leads for home sellers via tools like Dig that empower sellers to make wise financial decisions with their real estate, including when to list.
The faster, more efficient, and friendly you are, the better you'll do with OJO, the lead generation platform that uses artificial intelligence and human interaction to generate leads that are ready to convert.
Recent Posts