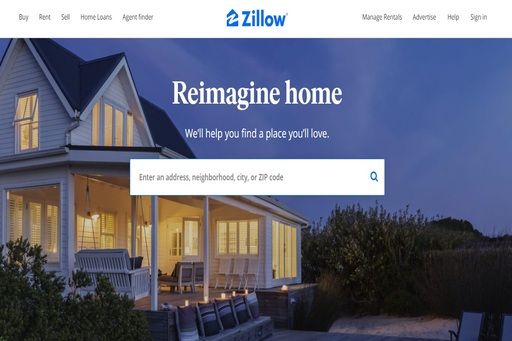 Zillow, the giant of real estate websites, is free for buyers and sellers to use. The company makes its money from real estate agents who purchase ad space next to listings. While Zillow does offer free basic services to real estate agents and Realtors®, the best benefits of the lead-generating machine are in its upgraded services, such as Zillow Premier Agent or being a Zillow Flex agent.
One of the benefits for users is that they're not forced to register before viewing a property, which means they willingly give you their information when they are ready to speak with an agent. Zillow leads are typically closer to the bottom of the sales funnel and covert into a sale between 3-6 months.
On the downside, Zillow doesn't draw in as many sellers as it does buyers, so a seller's agent might not find the same ROI as a buyer's agent.
Pricing
Zillow Premier Agent doesn't charge a flat rate. Instead, there are four components that determine its variable costs.
Zip Code: First, agents purchase ad space in a specific zip code. If the agent has a non-Premier account, their information is displayed alongside three other agents, for a total of four agent ads on the page. This means you may end up reaching out to a prospect who has already been irritated by a barrage of calls from other agents.
However, real estate agents and Realtors® with a Premier Agent account occupy the sole ad on the page next to a listing, with the exception of the listing agent if it's not your property. Additionally, the more people there are searching for that zip code, the more inflated the cost.
Market Values: The second factor is the market values. Zillow bases its rates on the median home value in your chosen zip code. The more expensive the properties, the more you'll pay for leads. If you're trying to break into a higher-end niche, try purchasing ads in a zip code near the area you're working toward.
Competing Agents: Third, the price of leads escalates with increased competition. The more agents there are competing in the zip code you're targeting, the higher the price per lead.
Your Budget: Finally, your budget also contributes to the price of leads through Zillow Premier Agent, but in your favor, if you've got the money. The more funds you have to invest, the greater edge you have over those with lower budgets. The system prioritizes, in part, by who has the most money in their account for advertising.
Zillow Premier Agent defines your portion of available leads as "Share of Voice" or SOV. Your SOV is determined by zip code, home values, competition, and your advertising budget.
When you sign up for Zillow Agent Premier, you're buying impressions, which means the number of times your ad is shown within a specific time frame. For example, you may purchase 5,000 impressions in one month, which is what Zillow recommends to see results.
On average, you can purchase 1,000 impressions for between $20 and $60, but depending on the area, the competition, and your budget, it could cost quite a bit more.
There's not a monthly subscription for Zillow Agent Premier, but there is a six-month contract with a suggested 5,000 impressions monthly. Within those six months, you could spend upwards of a thousand dollars buying leads. But it only takes a few converted leads to put that money, and then some, back in your pocket.
How to Get the Most of Zillow Leads
You only get out of Zillow Agent Premier what you put into it.
In other words, you can throw your dollars at the real estate website, get bites on the line all day every day, but if you're not prepared to follow through quickly with a thorough plan of action and plenty of patience, you'll get lost in a sea of agents and not see much of a return on your investment. Here's how to make your Zillow leads worth it.
Profile: Take the time to create a compelling profile page infused with everything a buyer or seller needs to choose you over the other agents on Zillow.
Build out your profile with valuable information about your area of expertise and include links to things like schools, the climate, public transportation, local events, or things to do in the community.
Your profile may be the only thing that makes you stand out like a beacon amidst thousands and thousands of other agents.
Professional headshots: Make sure your profile photo is up to date and professional. Your image is likely going to catch a viewer's eye before anything else on the page, and that first impression goes a long way. Choose an image that accurately represents how you look and emanates a vibe of a warm welcome.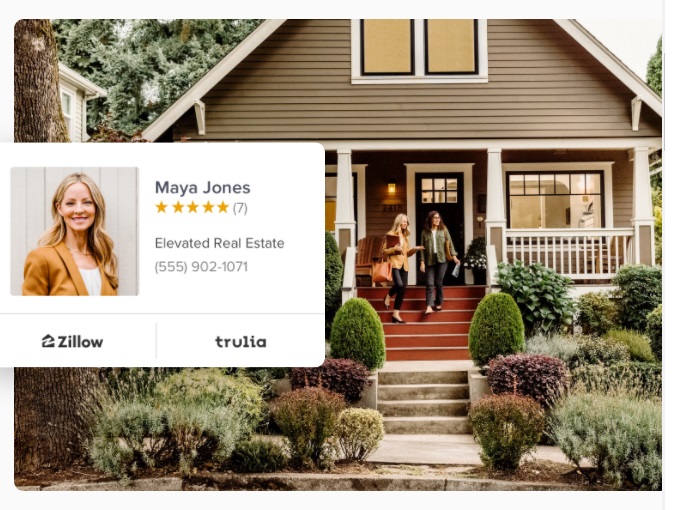 Harness the power of video: Short videos are exploding with popularity across a plethora of platforms. Consider creating a short, personalized video – or informational videos featuring local venues like restaurants, shops, and parks.
Get Reviews: In the modern era of technology, internet users have learned to rely on the ratings and reviews of others. They trust the stories of first-hand experiences from your past clients and professional peers.
Show off your past sales: With the convenience of Zillow's Past Sales Program, you can choose what information appears on your Zillow Group profile, including recent sales. Showing recent sales shows buyers and sellers that you're actively succeeding in your industry.
Respond to leads quickly: A slow response time to an incoming lead could cost you a sale. It's important to call, text, or email within minutes of getting notified.
Be prepared to nurture leads: Not every click on your ad is ready to buy or sell when they're browsing and curious. Not every call will lead to a showing. You'll need to nurture your leads along every part of your sales funnel. It takes time to warm up a cold lead.
Take advantage of multiple listings: One way to ensure more ad space on Zillow is to add more listings. The more listings you have, the more often your ad appears to potential buyers and sellers.
The Future of Zillow Leads: The Zillow Flex Program
Like other lead generation platforms, Zillow is evolving to serve real estate agents, brokers, and leads better with its Zillow Flex Program.
The highly popular real estate website offers and is migrating toward a commission-based fee of 35 percent on closed deals rather than a pay-per-lead option or monthly subscription.
Instead, the program qualifies high-performing agents to recommend to the appropriate leads that aren't available to non-flex members in your area.
In other words, in its Flex program, Zillow doesn't allow agents to buy into a lead pool but to earn their way into a more empowering position to garner more qualified leads. Zillow Flex has rolled out in many markets such as Phoenix, AZ & Atlanta, GA.
Key metrics include a record of recent transactions, client engagement through the Premier Agent app, appointment rate, conversion rate, and customer experience.
Bottom Line
Zillow had several different pay to play options right now but ultimately many areas are moving towards Flex. Zillow will partner with agents and teams that are ready to answer their phones when the direct connection lead comes in, provide create customer service & update their Zillow CRM weekly.
If you're paying for Zillow leads now, be sure to watch & work on improving your Customer Experience Score. The average Zillow Premier Agent score is 87 but 92 gets you on Zillow's radar. This score is calculated by surveying the customer 1 day, 15 day and 45 days after communication with your team.
Whether you are on Zillow Flex or paying for Zillow leads, you should see a 5-10% conversion rate. Some agents may exceed 10% with a system in place to help them convert, master speed to lead, & skills to close the client.
These conversion rates come from years of experience working with online leads. Since Zillow Flex is a very new program, it may be too soon to see how high Zillow Flex conversion rates may go with an experienced & coachable team.
For all those considering getting into the Zillow lead game, even if you throw thousands of dollars into marketing your properties on Zillow, you won't get a high yield of conversions unless you're ready to act fast in your response and have a plan for nurturing that lead over the long haul.
Are Zillow ads worth it? That depends on you, your follow up system & the skills you have or willing to acquire. If you are struggling with converting the Zillow leads or seeing a high ROI, don't hesitate and reach out today to learn the recipe for success!
Looking to find out more about average conversion rates for real estate leads? Check out my blog post what to expect from purchasing internet leads in real estate.
---
Recent Posts